BBC Sunday-Night Theatre ratings (TV show, 1950-1959)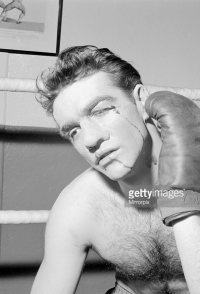 Rank
5,470

/ 20,928

Trend
0
Genres
Drama
Seasons
9
Episodes
22
Total votes
832
Average votes
38
Average rating
7.8

/ 10
Series of television plays performed live.
Directors: Adrian Brown, Alan Bromly, Alan Chivers, Alvin Rakoff, Andrew Osborn, Barry Learoyd, Brandon Acton-Bond, Brian Rix, Campbell Logan, Casper Wrede, Charles Dyer, Chloe Gibson, David MacDonald, Dennis Vance, Desmond Davis, Douglas Allen, Emyr Humphreys, Eric Fawcett, Francis Essex, George Rylands, Gerard Glaister, Hal Burton, Harold Clayton, Henry Kendall, Ian Atkins, Jack Williams, James Bould, John Jacobs, Jordan Lawrence, Julian Amyes, Kenneth Tynan, Kevin Sheldon, Leonard Brett, Lionel Harris, Michael Barry, Michael Elliott, Peter Cotes, Peter Dews, Peter Ebert, Peter Graham Scott, Peter Potter, Richard Bird, Robert Atkins, Royston Morley, Rudolph Cartier, Stephen Harrison, Stuart Burge, Tania Lieven, Terence Cook, Tony Richardson, Tyrone Guthrie
Writers: A.A. Milne, A.P. Dearsley, A.P. Herbert, A.R. Whatmore, Adelaide Phillpotts, Adrian Alington, Aimée Stuart, Alan Bromly, Albrecht Goes, Alfred Neumann, Alfred Savoir, Alfred Shaughnessy, Alfred Sutro, Alvin Rakoff, Alwyne Whatsley, Anatole de Grunwald, André Roussin, Andrew Cruickshank, Angus Wilson, Anthony Squire, Anthony Steven, Anton Chekhov, Armand Salacrou, Arnaud d'Usseau, Arnold Bennett, Arthur Bryant, Arthur Hailey, Arthur Macrae, Arthur Swinson, Arthur Wing Pinero, Ashley Dukes, Augustus Goetz, Austin Melford, B. Traven, Barbara Nixon, Baroness Emmuska Orczy, Barré Lyndon, Basil Bartlett, Ben Travers, Benn W. Levy, Bertram Bloch, Beverley Nichols, Bridget Boland, Bruce Mason, C.E. Webber, Campbell Christie, Campbell Dixon, Campbell Logan, Carl Zuckmayer, Carlo Goldoni, Casper Wrede, Cecil Lewis, Charles Dyer, Charles Morgan, Charles Terrot, Christine Jope-Slade, Christopher Barry, Christopher Fry, Christopher Hassall, Christopher Mayhew, Claude Barma, Clemence Dane, Clifford Bax, Clifford Odets, Clyde Fitch, Colin Morris, Constance Cox, Constance Garnett, Cyril Butcher, D.H. Lawrence, Dallas Bower, Daphne Du Maurier, David Magarshack, David Stringer, David Whitaker, Denis Constanduros, Denis Johnston, Dennis Vance, Dermot Morrah, Desmond Davis, Dodie Smith, Donal Giltinan, Donald B. Wilson, Donald Bull, Donald Windham, Donald Wolfit, Dorothy Christie, Dorothy Massingham, Douglas Allen, Duncan Ross, Dymphna Cusack, Eden Phillpotts, Edgar Wallace, Edmond Rostand, Edna Ferber, Edward Childs Carpenter, Edward J. Dent, Edward Percy, Edward Wooll, Elaine Morgan, Elizabeth Addeyman, Elizabeth Gaskell, Elizabeth Montagu, Elmer Rice, Elwyn Jones, Emily Brontë, Emlyn Williams, Emyr Humphreys, Eric Corner, Eric Crozier, Eric Linklater, Erik Charell, Eugène Brieux, Eugene O'Neill, Eva Le Gallienne, Eynon Evans, Felix Salten, Frances Agnew, Francis Essex, Frank King, Frank Tilsley, Frederick Knott, Fritz Hochwälder, Fyodor Dostoevsky, Gaston Baty, Geoffrey Chaucer, George A. Birmingham, George Abbott, George Barraud, George Bernard Shaw, George Emerson Brewer Jr., George F. Kerr, George Lefferts, George More O'Ferrall, George Orwell, George R. Foa, George Rylands, George S. Kaufman, Georges Simenon, Gerard Glaister, Gian Carlo Menotti, Gilbert Cesbron, Giles Cooper, Giuseppe Giacosa, Gordon Harboard, Greer Johnson, Guido Cantini, Guy Bolton, Guy de Maupassant, Guy Morgan, H.E. Bates, H.G. Wells, Hal Burton, Hans Müller, Harald Bratt, Harley Granville-Barker, Harold Brighouse, Harry Kurnitz, Harry Wagstaff Gribble, Heinrich Heine, Henri Murger, Henrik Ibsen, Henry Caldwell, Henry James, Herman Wouk, Hermann Sudermann, Horace Annesley Vachell, Hubert Griffith, Hugh Burden, Hugh Ross Williamson, Hugh Walpole, Iain MacCormick, Ian Atkins, Ian Dallas, Ian Hay, Irwin Shaw, Ivan Turgenev, Ivor Novello, J. Leslie Frith, J.B. Priestley, J.C. Squire, J.L. Hodson, J.M. Barrie, Jack Pulman, Jacques Deval, James Bridie, James Dyrenforth, James Gow, James Montgomery, James Parish, James R. Gregson, Jan de Hartog, Jean Anouilh, Jean McConnell, Jean Mercure, Jean-Jacques Bernard, Jean-Paul Sartre, Joaquín Álvarez Quintero, John Buchan, John Cecil Holm, John Dickson Carr, John Dighton, John Drinkwater, John Fernald, John Galsworthy, John Harrison, John Hopkins, John L. Balderston, John Masefield, John Whiting, Jon Manchip White, Jordan Lawrence, Josef Capek, Joseph Conrad, Joseph Kesselring, Joseph Schull, Josephine Tey, Joyce Howard, Judith Kerr, Julian Amyes, Karel Capek, Kate O'Brien, Kenneth Horne, Kenneth Hyde, Kevin Sheldon, Kitty Black, L. du Garde Peach, Laurence Irving, Lawrence Huntington, Lenore J. Coffee, Leo Lehmann, Leonard Brett, Leonard Hines, Leslie Landau, Leslie Sands, Lillian Hellman, Lionel Brown, Lionel Harris, Lionel Shapiro, Luigi Illica, Luigi Pirandello, Lynne Reid Banks, Mabel Constanduros, Marc Connelly, Marcelle Maurette, Mark Twain, Mary Stocks, Maurice Cowan, Maurice Edelman, Max Beerbohm, Maxim Gorky, Maxwell Anderson, Mazo de la Roche, Michael Barry, Michael Gilbert, Michael Meyer, Michael Pertwee, Michael Voysey, Miles Malleson, Monckton Hoffe, Monica Dickens, Moss Hart, N.C. Hunter, Nigel Balchin, Nigel Kneale, Nikolay Gogol, Noel Langley, Norman Ginsbury, Norman Hudis, Norman King, Oscar Asche, Oscar Wilde, Patrick Hamilton, Paul Raynal, Paul Scott, Paul Selver, Paul Vincent Carroll, Peter Ebert, Peter Traill, Peter Ustinov, Philip Barry, Philip Guard, Philip King, Philip Mackie, R. Gore Brown, R.C. Sherriff, R.F. Delderfield, R.J. Minney, Ray Rigby, Reginald Beckwith, René Fauchois, Rex Rienits, Richard B. Sheridan, Roark Bradford, Robert Ardrey, Robert Atkins, Robert Christie, Robert Crane, Robert E. Sherwood, Robert Furnival, Robert Louis Stevenson, Robert Morley, Rod Serling, Rodney Ackland, Roger MacDougall, Roland Pertwee, Ronald Gow, Ronald Millar, Rose Franken, Royston Morley, Rudolph Bernauer, Rudolph Besier, Rudolph Cartier, Ruth Goetz, S.N. Behrman, Saunders Lewis, Sean O'Casey, Serafín Álvarez Quintero, Sewell Stokes, Sheila Hodgson, Sonnie Hale, St. John Ervine, St. John Hankin, Stanley Houghton, Stephen Harrison, Stuart Ready, T.S. Eliot, T.W. Robertson, Talbot Rothwell, Tania Lieven, Ted Allan, Tennessee Williams, Terence Rattigan, Thornton Wilder, Val Gielgud, Val Guest, Vera Beringer, Vernon Sylvaine, Victor Rietti, Vincent Tilsley, W. Somerset Maugham, W.P. Lipscomb, Wallace Geoffrey, Walter C. Hackett, Walter Greenwood, Walter Macken, William Congreve, William J. Cowen, William Makepeace Thackeray, William Shakespeare, William Templeton, Winston Clewes, Wolf Rilla, Wynyard Browne, Yvonne Mitchell
Hint: you can examine a particular season more clearly on the graphs if you disable the trendline and all other seasons (via clicking on their labels).
Episodes average rating
Note: season labels indicates the average rating per episode between the parentheses.
Episodes total votes
Note: season labels indicates the average votes per episode between the parentheses.
History (tracking since March 7, 2020)
Note: amount of total votes may decrease due to periodic removal of fraudulent ones.
Related TV shows