Kraft Theatre ratings (TV show, 1947-1958)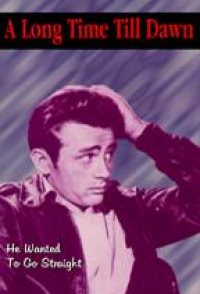 Rank
7,382

/ 26,461

Trend
0
Genres
Drama
Seasons
5
Episodes
11
Total votes
470
Average votes
43
Average rating
7.4

/ 10
A well-received anthology series presenting live television dramas.
Directors: Alex Segal, Daniel Petrie, David Alexander, David Greene, David Orrick McDearmon, Don Medford, Don Richardson, Edward V. Padula, Fielder Cook, Frank Pacelli, Frank Telford, Fred Coe, George Roy Hill, Jack Klugman, John Boulting, Marc Daniels, Maury Holland, Michael Dreyfuss, Murray Golden, Norman Lloyd, Paul Bogart, Paul Stanley, Peter Turgeon, Richard Dunlap, Richard Goode, Roy Boulting, Sidney Lumet, William A. Graham, William Corrigan, William O. Harbach
Writers: A.A. Milne, A.B. Shiffrin, A.E. Hotchner, Agatha Christie, Aimée Stuart, Albert G. Miller, Albert Hackett, Albert Halper, Aleen Leslie, Alexander Woollcott, Alexandre Dumas fils, Alfred Brenner, Allen Boretz, Alvin Boretz, Anatole France, André Obey, Anthony Gilbert, Anthony Spinner, Anthony Trollope, Arnold Schulman, Arthur Cavanaugh, Arthur Hailey, Arthur Heinemann, Arthur Hopkins, Aubrey Danvers-Walker, Audrey Maas, Augustus Thomas, Barré Lyndon, Barry Conners, Bayard Veiller, Bellamy Partridge, Benjamin M. Kaye, Benn W. Levy, Bret Harte, Bruce Bassett, Bruno Frank, Burton Benjamin, C.S. Forester, Calvin Tomkins, Carey Wilber, Channing Pollock, Charles Dickens, Charles Morgan, Charles R. Jackson, Charles W. Goddard, Charlotte Armstrong, Charlotte Brontë, Clare Kummer, Clemence Dane, Colin Clements, Cy Chermak, Cynthia Asquith, Cyril Hume, Czenzi Ormonde, Dale Wasserman, Daphne Du Maurier, David Davidson, David Karp, DeWitt Copp, Don Ettlinger, Don Mankiewicz, Doris Miles Disney, E.B. Ginty, E.P. Conkle, Edgar Wallace, Edmund Beloin, Edna Ferber, Edward DeBlasio, Edward Mabley, Edward Percy, Elizabeth McFadden, Elmer Rice, Émile Zola, Emily Brontë, Engelbert Humperdinck, Eric Ambler, Eric Hatch, Ernest Hemingway, Eugene O'Neill, Evan Hunter, F. Scott Fitzgerald, Ferenc Molnár, Fielder Cook, Florence Ryerson, Frances Goodrich, Francois Rabelais, Frank Craven, Frank D. Gilroy, Fred Edge, Fritz Rotter, George Faulkner, George Harmon Coxe, George Kelly, George Lefferts, George Lowther, George Middleton, George Roy Hill, George S. Kaufman, George Salverson, George Seaton, George Shiels, Gerald Savory, Giovacchino Forzano, Groucho Marx, Guy Bolton, Harold Dearden, Harold Flender, Harold Gast, Harriet Ford, Harry Beresford, Harry Julian Fink, Harry Leon Wilson, Harry Miles Muheim, Harry W. Junkin, Harvey J. O'Higgins, Helen Eustis, Helen Jerome, Henrik Ibsen, Henry Arthur Jones, Henry Denker, Henry Garson, Henry James, Henry Kane, Henry van Dyke, Hermann H. Field, Horton Foote, Hugh Walpole, Irvin S. Cobb, Irving Kaye Davis, Ivor Novello, J. Lee Thompson, J.B. Priestley, J.C. Squire, J.M. Barrie, J.P. Miller, Jack Klugman, Jack Laird, Jack Laird, Jack Paritz, Jack Roche, Jacqueline Babbin, Jacques Deval, James Costigan, James Elward, James Lee Barrett, James Leo Herlihy, James P. Cavanagh, James Warwick, Jane Austen, Jeffrey Dell, Jerome Coopersmith, Jerry de Bono, Jess Gregg, John Cecil Holm, John F. Kennedy, John Galsworthy, John Gay, John Hawkins, John L. Balderston, John Murray, John Van Druten, John Whedon, Joseph Cochran, Joseph Schrank, Kathleen Lindsey, Kenneth Horne, Kenyon Nicholson, Larry Cohen, Laurence Heath, Lennox Robinson, Leo Lieberman, Leopold Atlas, Leslie Stevens, Lester Powell, Lewis Carroll, Louis Pelletier, Ludovic Kennedy, Mac Shoub, Marc Brandel, Marc Connelly, Margaret Mayo, Marie Baumer, Mark Twain, Martin Berkeley, Martin Flavin, Martine Bartlett, Mary Hayley Bell, Maxwell Anderson, Meade Roberts, Mel Goldberg, Michael Dyne, Molière, Nathaniel Hawthorne, Nelson Bond, Nelson Gidding, Nicholas E. Baehr, Norman Katkov, Norman Krasna, Norman Thaddeus Vane, O. Henry, Oliver Crawford, Oliver Goldsmith, Oscar Wilde, Owen Davis, Palmer Thompson, Pamela Barrington, Pamela Hansford Johnson, Patricia McGerr, Paul Crabtree, Paul Dickey, Paul Monash, Paul Osborn, Paul Vincent Carroll, Peter Donat, Peter Lind Hayes, Philip Barry, Philip H. Reisman Jr., Philip Stuart, Piet Bakker, R.C. Sherriff, Rachel Crothers, Ralph Nelson, Raphael Hayes, Raymond Van Sickle, Reginald Denham, Reginald Lawrence, Richard Berg, Richard Carlson, Richard De Roy, Richard Wendley, Ring Lardner, Robert E. Sherwood, Robert Emmett, Robert Howard Lindsay, Robert J. Crean, Robert J. Shaw, Robert Louis Stevenson, Robert Morley, Robert Penn Warren, Robert Van Scoyk, Rod Serling, Rodney Ackland, Roger Garis, Roland Pertwee, S.N. Behrman, Sam Spewack, Samson Raphaelson, Samuel A. Taylor, Samuel Grafton, Sheridan Gibney, Shimon Wincelberg, Sidney Howard, Stephen Vincent Benet, Steve Gethers, Sumner Locke Elliott, Susan Glaspell, Sutton Vane, Tennessee Williams, Thomas Coley, Thomas Job, Truman Capote, Vance Bourjaily, Vera Caspary, Vicki Baum, Victor Rietti, Victor Wolfson, Vincent Lawrence, Vincent McConnor, W. Somerset Maugham, W.R. Burnett, Walter Bullock, Walter C. Hackett, Walter Lord, Walter Macken, Ward Hawkins, Washington Irving, Wendell Mayes, Will Lorin, William L. Stuart, William Mourne, William Roerick, William Roos, William Shakespeare, Winchell Smith
Hint: you can examine a particular season more clearly on the graphs if you disable the trendline and all other seasons (via clicking on their labels).
Episodes average rating
Note: season labels indicates the average rating per episode between the parentheses.
Episodes total votes
Note: season labels indicates the average votes per episode between the parentheses.
History (tracking since March 7, 2020)
Note: amount of total votes may decrease due to periodic removal of fraudulent ones.
Related TV shows